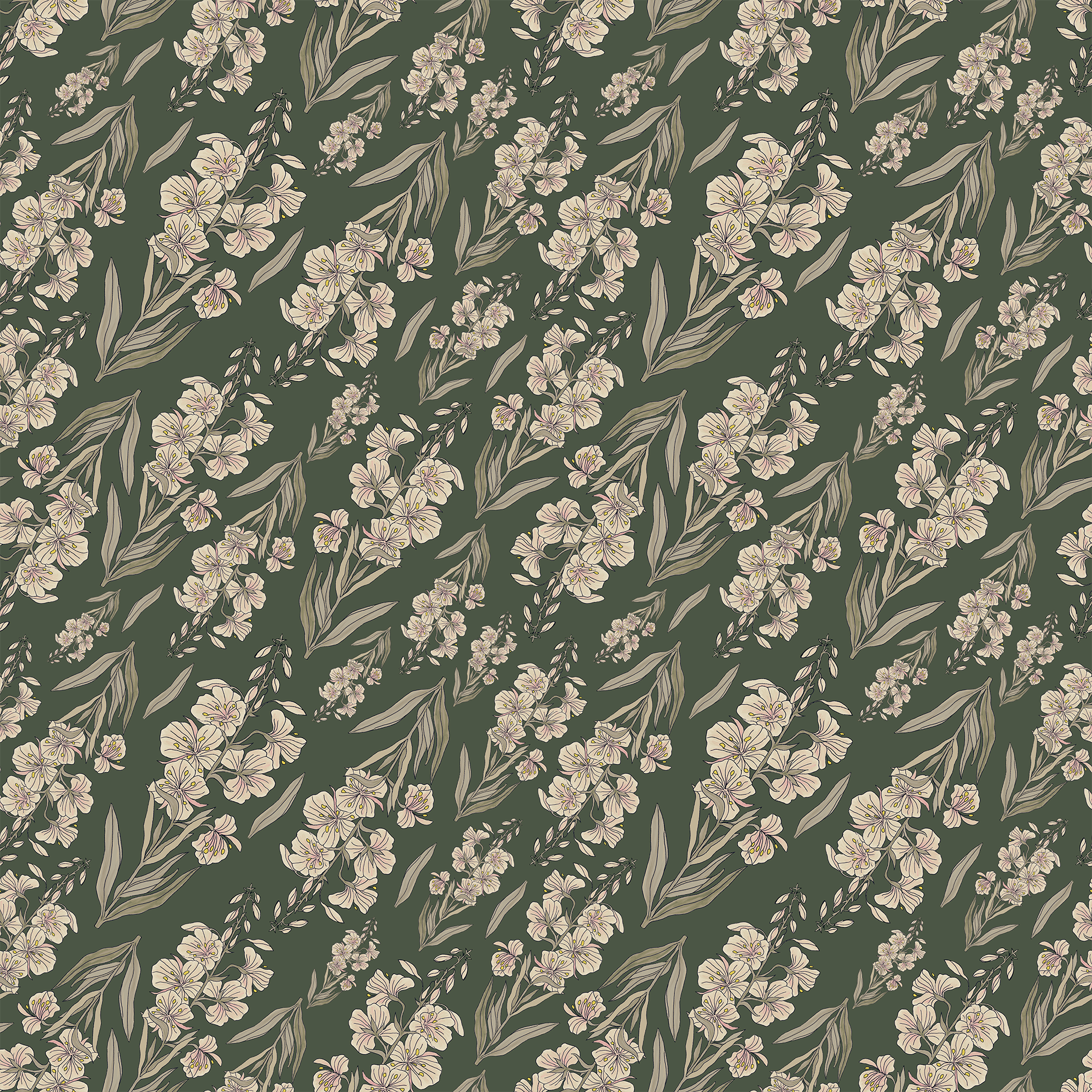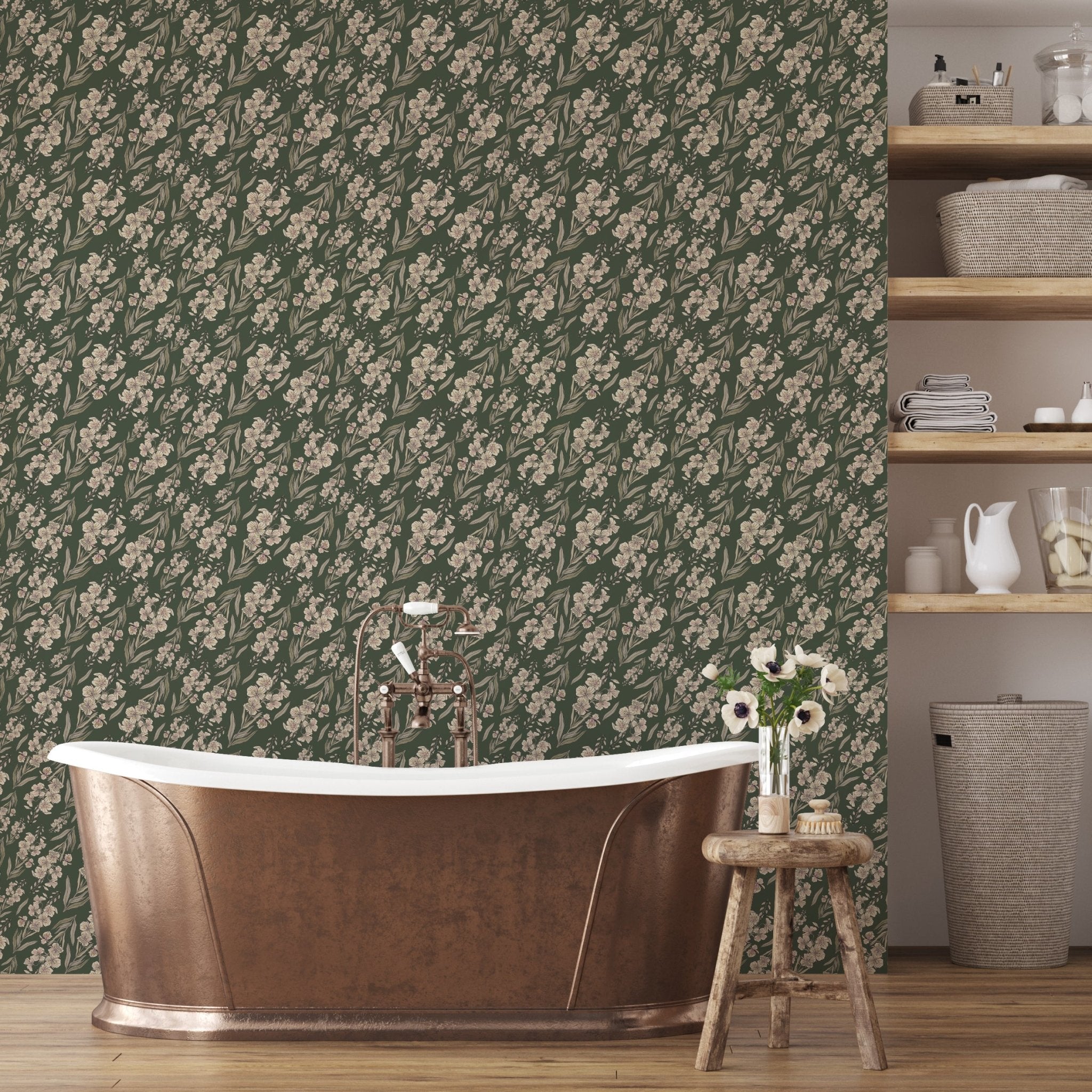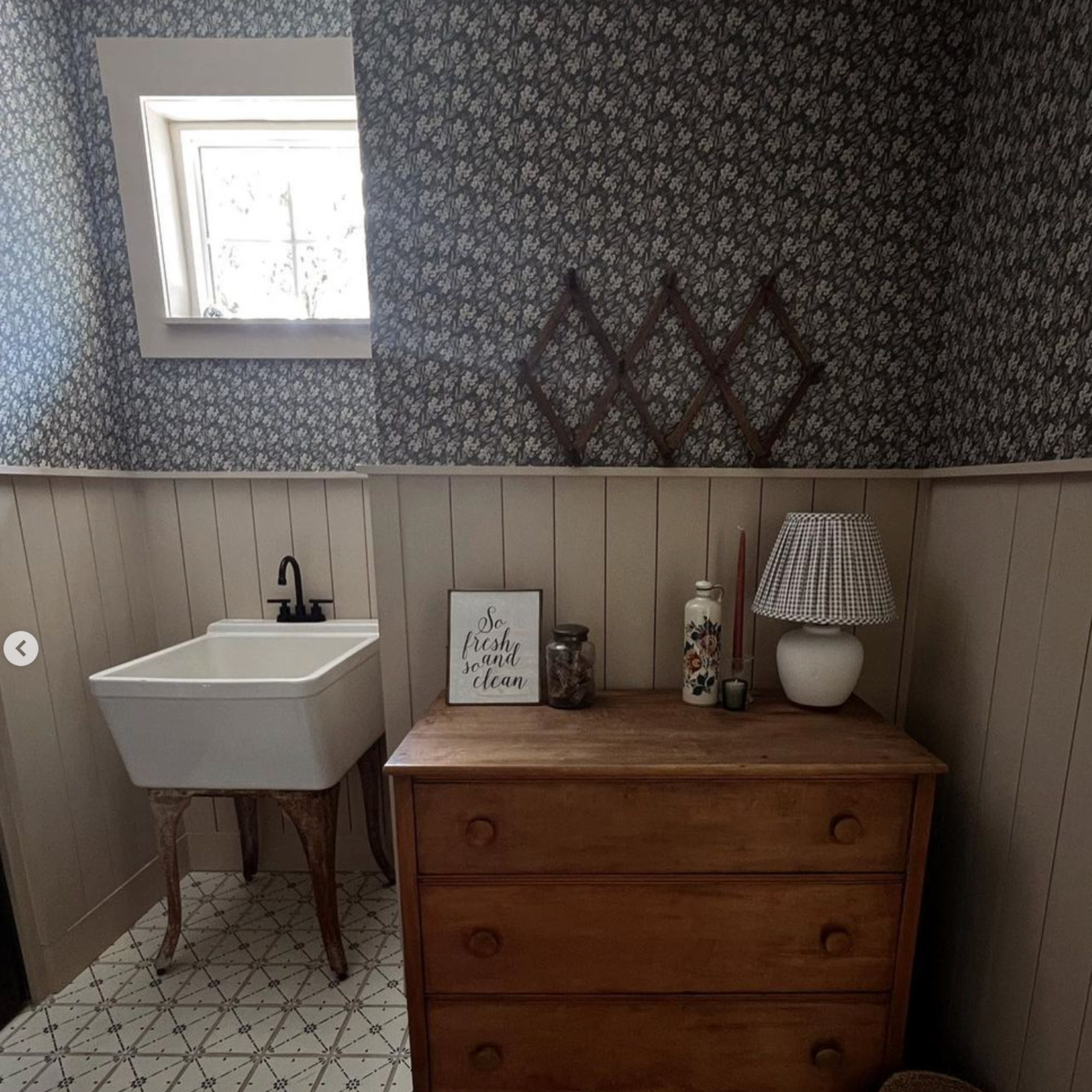 ---
Free Shipping on orders over $200
Description

TRADITIONAL

PEEL & STICK
A great vintage floral pattern in a modern deep green. 
BEST FOR LONG TERM APPLICATIONS
Luxuriously thick paper with a velvety, smooth matte finish
30" Pattern Repeat
Smooth Texture
Uncoated, Matte Finish
Fade and Stain resistant
MATERIALS
Made from High-Quality FSC Certified Non-Woven Matte Paper
Printed with Green Guard Gold Certified Ink
ECO-solvent inks
PVC-FREE
INSTALLATION
Professional Installation Recommended
Application requires wallpaper paste (not included)
Overlap not required - Paper will not shrink over time.
CARE
Clean with a lightly damp cloth
EASY TO INSTALL
High-End Woven, Matte Fabric with an Organic Texture
24" Pattern Repeat
Self-Adhesive
Works in Bathrooms
MATERIALS
Easy to DIY
Woven Matte Poly-Woven Fabric
OEKO-TEX® certified material
PVC-FREE
INSTALLATION
Easily peel off the backing paper and stick to the wall
Can be applied on lightly textured walls.
Overlap Not Required - Paper Won't Shrink Over Time
CARE
Ready to Order?
Know How Many Panels You Need
Use the Wallpaper Calculator to find the number of panels you need for your project.
FAQ
What is the turn around time?
All wallpaper orders made to order so please allow 2-5 business days for production. This does not include weekends or holidays.
Sample orders typically ship out within a few business days.
How much wallpaper do I need?
You can use our WALLPAPER CALCULATOR to determine how much wallpaper you'll need.
To calculate the amount manually, we suggest ordering lengths that are the closet to the length of your wall (order longer rather than shorter if you're in between lengths).
To determine the number of panels to order, take the width of your wall and divide it by the width of the panels (2 ft for Peel & Stick and 2.5ft for Traditional). Round up to get the final number of panels to order.
GET MORE TIPS FOR MEASURING
Peel & Stick or Traditional?
This is mainly a question of preference.
Traditional Wallpaper is a more permanent, long-term option. It has an uncoated, matte finish. We suggest hiring a professional to install the paper.
Peel & Stick Wallpaper is a great DIY and temporary option. It is made from a woven paper with a wipeable surface.
LEARN MORE ABOUT OUR WALLPAPERS →
Why Panels Instead of Rolls?
We've done a lot of research & testing to find the best and easiest way for our clients to install their papers. We feel that panels provide a MUCH easier install since they naturally follow the length of your walls.
They also account for pattern repeat which reduces wasted paper due to pattern matching.
Shipping
Custom Made for You
Our products are made to order just for you...but our team works hard to get them to you quickly!
Most wallpaper orders ship within 2 business days, but please allow up to 5 business days for production.
Fast & Free Shipping
All wallpaper orders over $200 ship free, always!
Once shipped, orders typically arrive within 2-3 business days.
Need It Faster?
We're happy to do our best to accommodate your timeline. Send us a message at info@northandfinch.com and we'll see what we can do.
Traditional or Peel & Stick?
TRADITIONAL
Best for Long Term Applications.
Luxuriously thick paper with a velvety, smooth matte finish.
✔ Non-woven Matte paper
✔ ECO-solvent inks
✔ Apply to the wall using wallpaper paste (not included)
✔ Material doesn't shrink over time - overlap not required
✔ Can be removed in one piece
✔ Can be re-positioned only during the application
✔ Can be cleaned with a damp cloth
✔ PVC-FREE
✔ FSC certified paper
PEEL & STICK WALLPAPER
Easy to install yourself.
A high-end woven, matte finish.
✔ Woven Matte textile
✔ Odorless water-based inks 
✔ Easily peel off the backing paper and stick to the wall
✔ Can be applied on light to medium textured walls
✔ Material doesn't shrink over time - overlap not required
✔ Can be removed in one piece
✔ Can be re-positioned within 24 hours
✔ Can be cleaned with a damp cloth
✔ OEKO-TEX® certified material
✔ PVC-FREE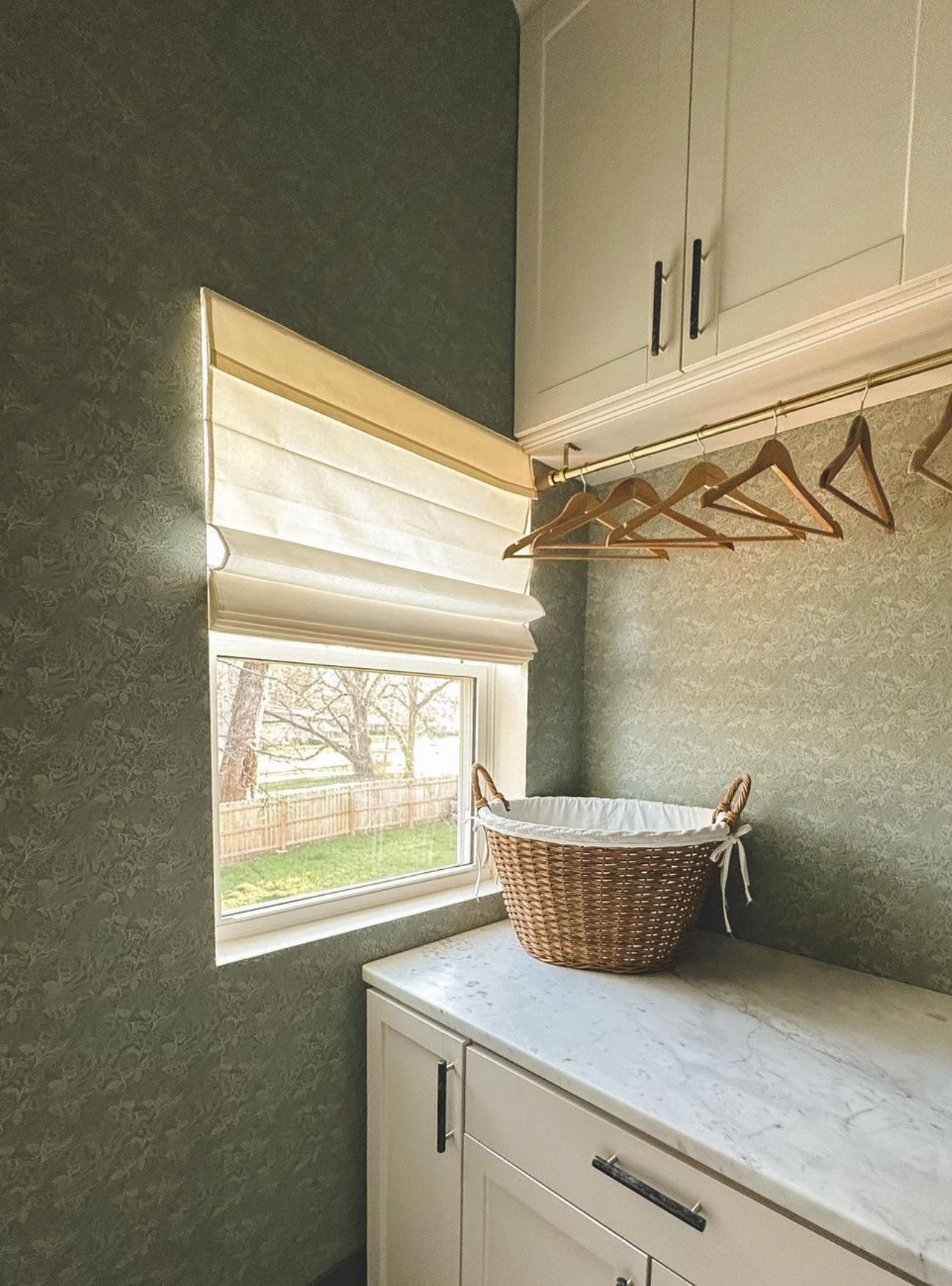 "

I have looked for a peel and stick wallpaper for over a year for my small bathroom remodel from a variety of sources and have been so disappointed when they arrived by mail. The samples from North and Finch feel amazing and the print quality is exceptional. I wish I had more rooms to makeover so that I could use them all.

"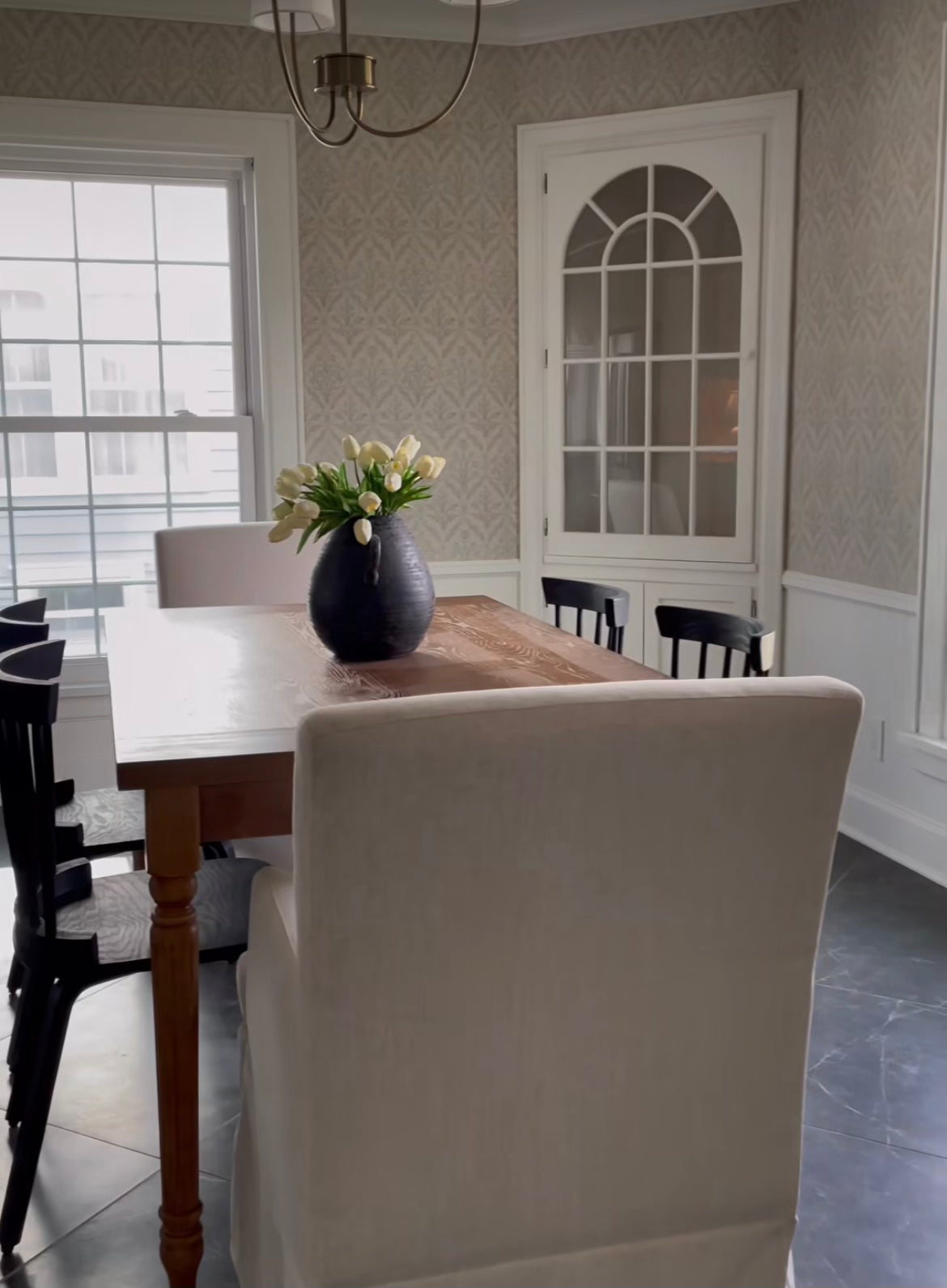 "

High quality wallpaper at a great price. In particular, the peel and stick product is the best I've come across. Often times these can appear shiny or cheap looking but these ones look exactly like real wallpaper!

"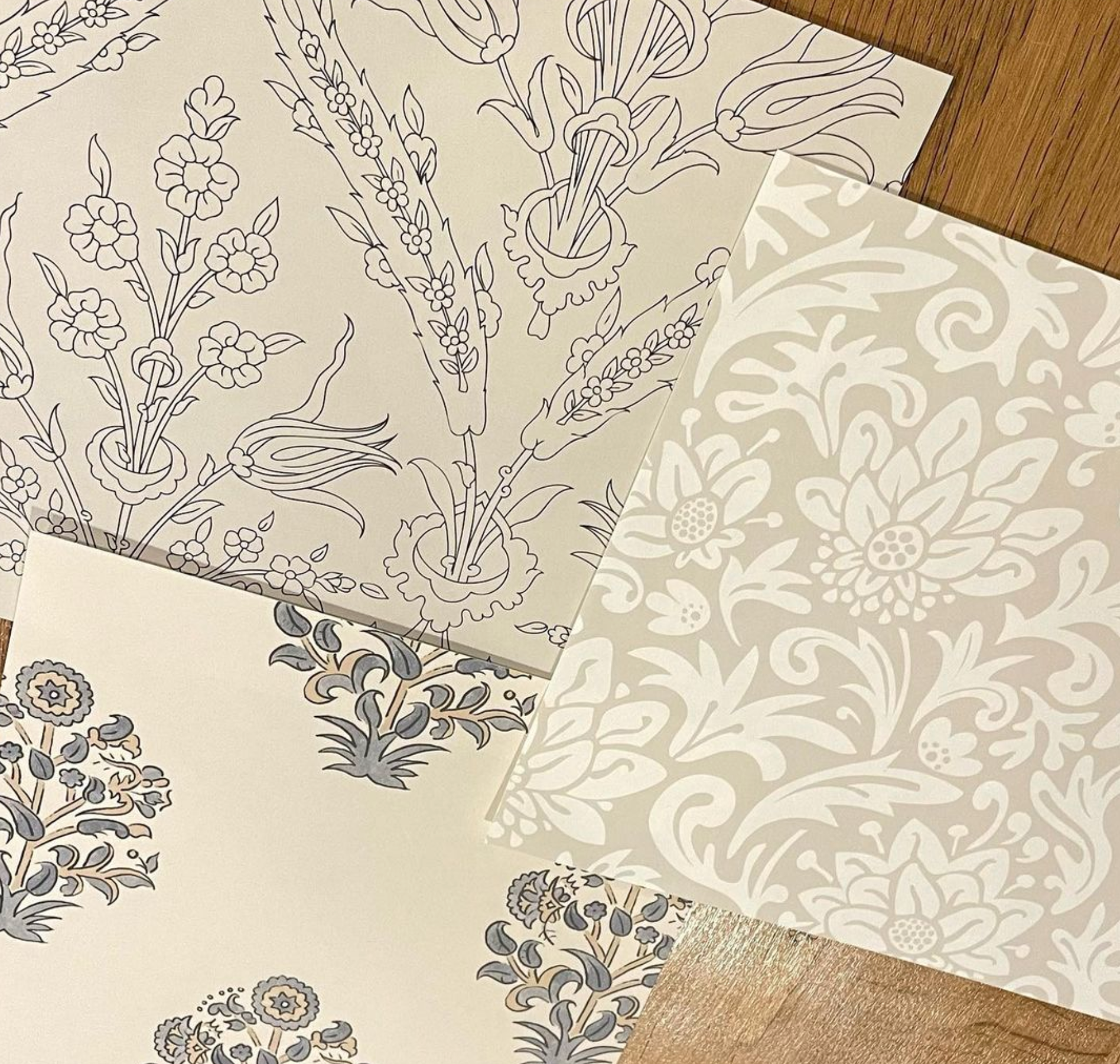 "

I ordered a wallpaper sample that arrived in great time and was ABSOLUTELY GORGEOUS, better than on my screen. Even the envelope that it arrived in was pretty, with a light green floral design.

"